Stand Up Paddle – abbreviated SUP – has existed on lakes, rivers, and beaches of the world for more than 10 years now, and it has opened up a whole new world of water sports for many people.
But what is it – and how did it originate?
In this article we show you what Stand Up Paddling is and the most important milestones and developments of the History of Stand Up Paddle Boarding.
How is Stand Up Paddling different from surfing?
With stand up paddling, the user stands on a much larger and thus more stable board than, for example, wind or wave surfing, and uses a long paddle.
Stand up paddling is relatively easy to learn and requires little in the way of materials and special weather conditions (such as wind or waves when surfing), especially compared to other water sports.
Stand up paddling is therefore an ideal complement to other water sports, but, in contrast, it can also be done more or less on all types of water:
As a stand up paddler, you can enjoy a small tour on a calm lake, do it as fitness training, or surf the waves as a more extreme sport. The variety offered by stand up paddling is unique.
And in recent years, various other forms have developed around stand up paddling:
SUP Cruising, i.e., leisurely excursions in nature
SUP Fitness
SUP Surfing or Wave SUP
SUP Yoga
SUP Racing
SUP Touring (trekking tours with tent and backpack)
Downwind SUP
Wind SUP (an ideal crossover between stand up paddling and windsurfing)
And even this list is not yet complete…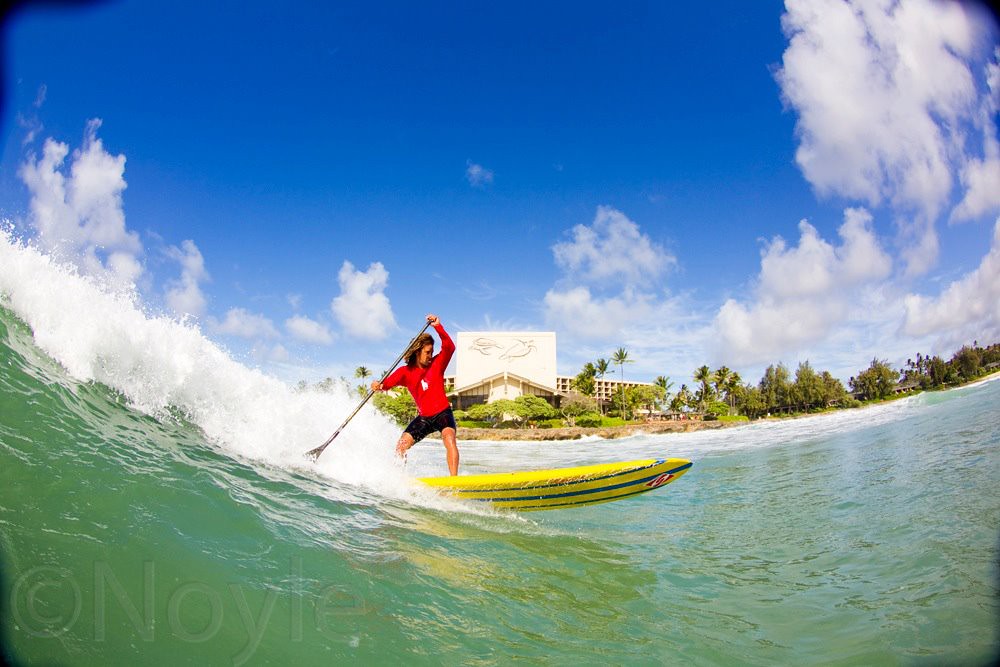 But what becomes clear:
Stand up paddling, therefore, is an ideal sport for those who love summer and the water. It is a perfect sport for the whole family, as it is suitable for anyone regardless of his or her age or ability. It can be purely a family amusement, an extreme sports effort, or a pastime while waiting for wind as a kite or windsurfer.
The history of Stand Up Paddle Boarding – and why it became so popular
People of many countries and cultures have used wooden boards, rafts, or boats with to paddle through or across the water for centuries or even millennia; originally most likely for fishing for the most part, but also for fun on the water.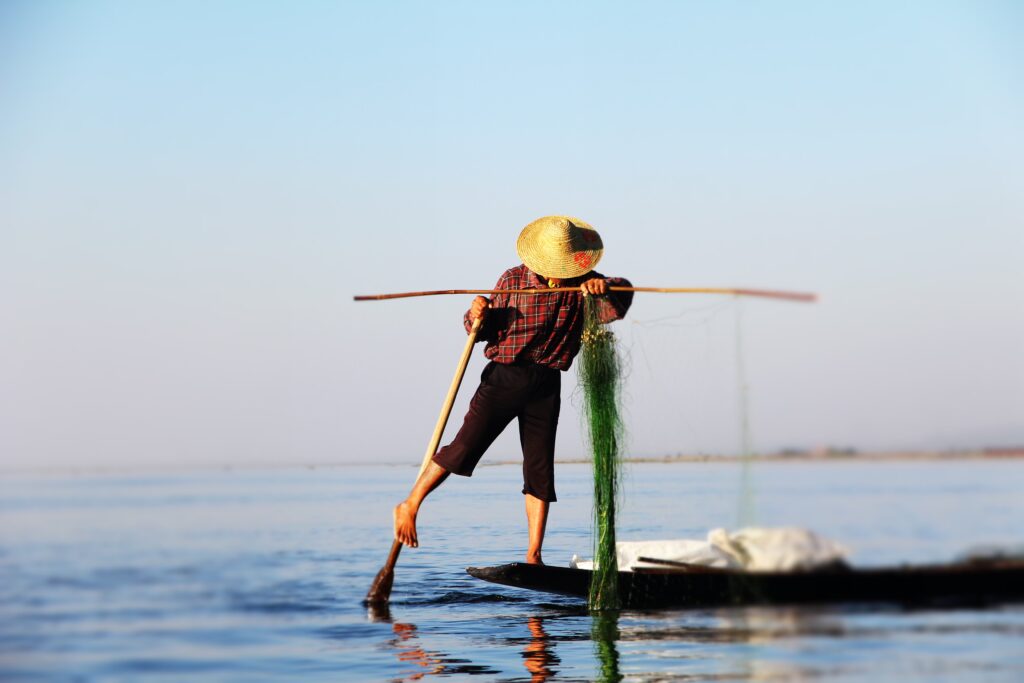 Among other things, we know that 3000 years ago Peruvian fishermen used a "Caballito de totora," a small flat reed canoe, and of a bamboo paddle, to move through the water.
At a similar time, Intha fishermen at Inle Lake in Burma developed a somewhat idiosyncratic paddling technique. They would balance one leg on the boat, the other on a paddle, so that they always had both hands free for their work.
The root of the Israeli-Arab term, called "Hasakes" also dates back to the 8th century. Fishermen at that time were already using large, boat-like surfboards with paddles on both sides so that they could work standing upright.

Lifeguards in Tel Aviv have used this model (Hasake) to come to the aid of swimmers since the 1930s (see Video above). But these are just two examples of the long tradition of stand up paddling: you can find many more examples from Canada, Poland, Brazil, Burma, Great Britain, and Italy, which show the long and extensive tradition of stand up paddling.
The earliest development of today's Stand Up Paddling
To find the answer to this, we have to go back to the roots of surfing itself. Naturally, we end up in the Pacific region: Surfing and surfers appear as early as the 18th century in Polynesian engravings. Even famous writers such as Mark Twain or Jack London, traveling in the Pacific, mention seeing islanders using surfboards to surf the waves.
Without a doubt, however, the first actual surf culture emerged on the Hawaiian beaches of Oahu and Maui.
Despite the many references to the history of surfing, it is still not conclusively clear when surfers first picked up their paddle:
The old Hawaiian expression "Hoe he'e nalu," which means "paddling surfing," provides strong evidence that actual stand up paddling probably developed directly as a result and in tandem with the surf culture in Hawaii and is therefore hundreds of years old.
More recent developments in stand up paddling are much better documented:
The story of John "Pops" Ah Choy, born in 1920, and his sons Bobby and Leroy, is extremely exciting:
throughout his entire life, John Ah Choy spent all his free time on his surfboard. As "Pops" developed worsening knee problems, he decided to use a paddle as a kind of walker on the water to reach the waves quickly enough. His sons John and Leroy developed stand up paddle surfing further over the following years. As surf schools boomed due to strong post-war tourism and demand by hotel surf instructors looking for "Beach Boys" grew, consequently the demand by tourists for photographs of them showing their newly learned surfing skills increased.
But the cameras of that period, unwieldy and heavy as they were, were very poorly suited for surfing and photography in the water. "Pops" Ah Choy had the right idea:
Bob and Leroy Ah Choy began photographing the tourists standing or even sitting on chairs in the middle of the waves! However, with the advent of waterproof and smaller cameras, quality changed and the culture of "Beach Boy photography" was lost again.
The evolution into today's SUP
The progression of today's stand up paddling as we know it dates back to the mid-1990s.
Hawaiian surfers Laird Hamilton and Dave Kalama used their 12-foot longboards and canoe paddles for a photo shoot in small waves to get into the waves.
On the one hand, the two of them enjoyed using a paddle for cruising and surfing in the waves, and on the other hand they found out that it probably was the coolest kind of fitness training. Hamilton and Kalama never stopped using this form of surfing, even if at the beginning they themselves thought "that it is probably a bit embarrassing compared to the normal surfers to be underway with a paddle."
It was also Laird Hamilton who, a short time later,  had longer paddles made which suited a standing style better. Laird Hamilton and Dave Kalama are therefore regarded today as the initiators of the modern form of stand up paddling.
Despite the variety of people who were substantially involved in the creation and further development of stand up paddling, modern stand up paddling has four different roots:
Longboard surfing
Shortboard surfing
Prone paddling
Outrigger canoeing
Today's SUP has benefited from all four of these sports. Over time, many surfers, paddle surfers, and canoeists have switched to stand up paddling over time and have contributed their knowledge and experience from their original sports.
Thus, the canoe paddles provided the inspiration for the longer SUP paddles. The improved designs of the SUP boards to date incorporated elements of the longboard, the Malibu surfer, the radical shortboards, but also the first prone paddle boards (used for surfing downwind swell waves or for training).
The first appearance of modern Stand Up Paddle Boarding
Modern stand up paddling first appeared in public in 2004 when it made its official debut as part of a surfing competition on Oahu.
In the "Buffalo Big Board Classic," professionals and amateurs faced off in an SUP competition for the first time. Stand up paddling immediately became extremely popular with both athletes and the spectators, and thus generated a great deal of media interest. Thanks to media attention, stand up paddling then spread via California from Hawaii out into the entire world.
The role of Robby Naish in the History of Stand Up Paddle Boarding
But as always, when a sport or trend spreads across the world, famous icons always play a central role.
In surfing in general and also in stand up paddling, the 24-time wind and kitesurfing world champion and "prototype of the Hawaiian surfer" is Robby Naish.
Naish, who became world champion in windsurfing for the first time at the age of 13 (still a record today), has not only influenced the development of windsurfing equipment throughout his career, but has also made kitesurfing socially acceptable to the public.
As the ultimate expert in windsurfing and kitesurfing, for a long time he reserved judgment about stand up paddling:
"I didn't recognize the beauty of stand up paddling for a long time, as the guys always paddled past me at 7 wind force at the surfing spot Ho'okipa while I was windsurfing and radically looping past them."

Robby Naish – Stand Up Paddling, the spell of a new type of sport.
As SUP fans, our great thanks go to Michi Schweiger, former windsurfing instructor on Lake Garda. Michi Schweiger brought it there via sponsoring from Mistral to the windsurfing and SUP head of the Naish Hawaii company.
It is thanks to his perseverance that he was able to convince his boss, Robby Naish, to add stand up paddling to Naish Hawaii's portfolio.
By adding SUP equipment to Naish Hawaii's portfolio, stand up paddling has gained the royal blessing and final public boost:
The message: SUP is cool like surfing, windsurfing and kitesurfing!
The final word on SUP by Robby Naish himself
"SUP suits Naish, I am also addicted to SUP as a windsurfer and kitesurfer as it fits our lifestyle and allows me to spend even more time on the water (… provided there is no wind). Stand up paddling keeps me incredibly fit, and I can perform this sport with my family!"

Robby Naish
Stand up paddling is a sport full of tradition, history, and lifestyle. Stand up paddling is relatively easy to learn, can be done anywhere and offers variants for everyone: from the cozy nature lover, to the fitness addict, to the family, to the adrenaline junkie.
So grab your board and paddle, get into the water and have fun!
what you really need to know about Sup
Maybe you're now interested in having a deeper look into the World of Stand Up Paddling. We got you covered!
Check out all the information about this great sport we provide here on coolwatersports.com! You find everything from Stand Up Paddling Technique, to Gear Guides, In-Depth Reviews and much more!