GoPros aren't just great for capturing your land-based sporting activity and work well for your aquatic adventures! If you're an avid fan of bodyboarding, stand up paddling or surfing and want to capture those epic moments out on the water, you'll be happy to know that you can. 
In this article, we'll be discussing how to attach a GoPro to a bodyboard to capture those incredible POV shots. Read on for more information.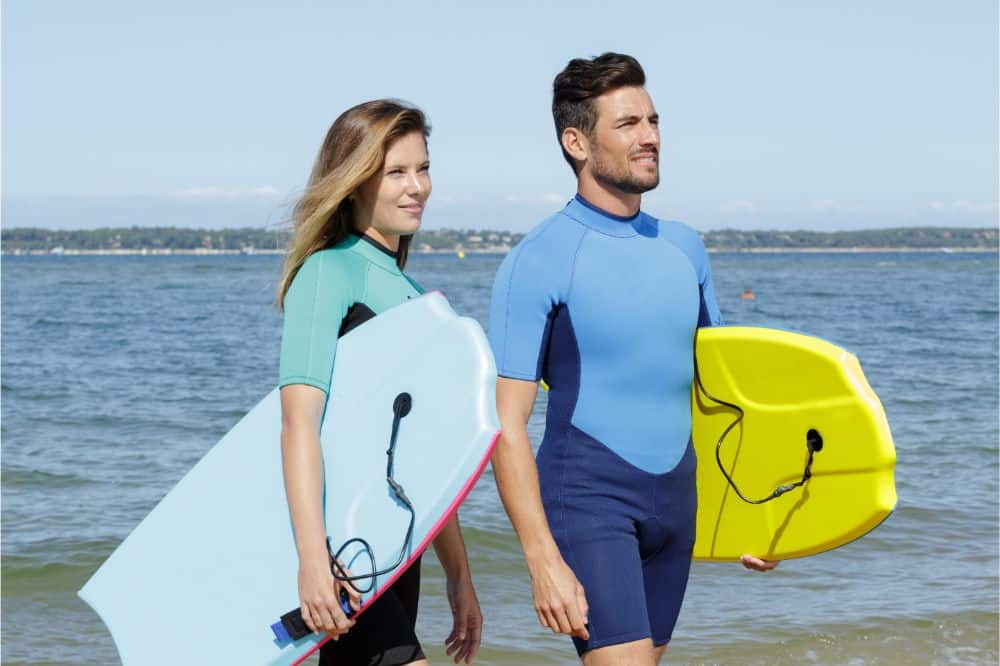 Installing Your GoPro Bodyboard Mount – How It's Done
Before you can mount your GoPro onto your bodyboard, you will need to pick up what's called a bodyboard mount. They're not difficult to find and a quick Google search will help you find the best deals in your area. 
Once you've found the mount that speaks to you, you'll be ready to attach it to your bodyboard using the following steps. Note that we're basing this tutorial on the official GoPro Bodyboard Mount, so if you aren't using that one, the process might be slightly different. 
The step-by-step guide on how to attach a GoPro to a Bodyboard: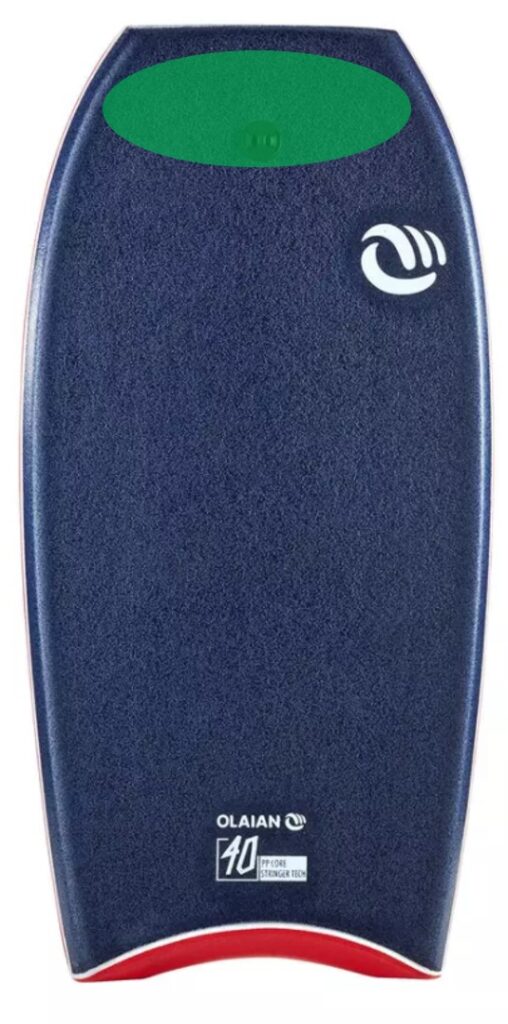 Center the mount – Start by centering your GoPro mount as close to the top edge of your bodyboard as possible. The further back you place your mount, the more your board will obstruct your footage, which is no fun at all. 
Ideally place it either in the center line of the board, or, if you typically cut to one direction during surfing, on the opposite site (so if you normally cut left – place it a little on the right side – and vice versa).
Making a marking – Using a pen, mark where you want the mount to attach to your board. The mount should be placed somewhere in the green area as shown in the picture.
Make a hole – Use your favorite screwdriver or a portable drill to make a hole in your bodyboard at the place where you want to have the mount. Ensure that you're starting from the bottom of the board first. Punch through until you reach the other side. 
Pop the mount – Now you can push the screw of the mount through, but be careful not to use too much force. 
Choose the final camera angle – You will then be able to slide the mounting arrow into the mount, after which you can decide on the final camera angle that your GoPro will be recording in. The mount works better if you don't have to massively change the alignment afterwards – so make sure here that you really checked this beforehand!
Press the mount down – The palm of your hand works best for this part.
Screw-in the base – Next, flip the board over and screw in the long or short base. Check regularly, if the alignment of the camera (mounting arrow) is still correct, if not, you can simply adjust the mount a little bit.
Tighten the bottom of the mount – Finally, get yourself a coin and finish tightening the bottom of the mount down. You'll want to make sure that it is entirely secure or your GoPro just might go flying into the water. Yikes.
Attach the GoPro and enjoy incredible footage – You're done!
Why You Should Invest in a GoPro
There are many reasons for you to get yourself a GoPro, especially if you're an athletic person who enjoys the outdoors. Here are some of the best.
Weight and size
GoPros are incredibly lightweight and compact and almost resemble a child's toy more than a professional piece of video equipment. Its small form factor makes it wonderfully portable, and you'll never really have a hard time getting it to and from a destination – simply toss it into your backpack and take it with you for your outdoor adventures. 
It's waterproof
This is a benefit that surfers and bodyboarders will appreciate. All GoPros are virtually immune to water damage which is one of the primary reasons people are so attached to this little camera. Since the GoPro Hero5 was released back in 2016, all GoPros are waterproof up to 33 feet or 10m without the need for an external case. 
However, you can still add the waterproof housing and get a good 131 feet, or 40 meters, of water resistance. Upgrade that to dive housing and you'll be able to take your GoPro even deeper, up to a depth of 197 feet or 60 meters.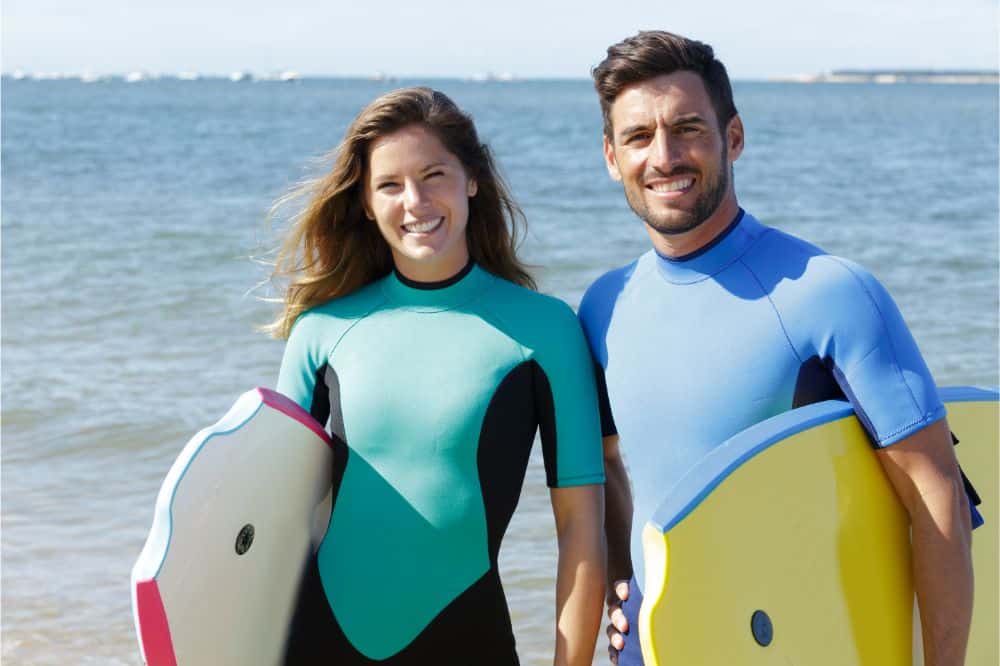 It's super durable
Inside the waterproof housing of the GoPro is an extremely tough and durable interior. GoPro frequently puts their cameras through some crazy tests and they always come out with little to no damage. That's an impressive feat that not many other professional-quality sporting cameras can boast and is just another reason for you to invest in your own GoPro.
They're wearable
The lightweight, compact and durable nature of the GoPro makes it a straightforward camera to wear. With the extensive range of wearable mounts available on the market, there's no reason for you not to wear your GoPro!
One can wear this camera on the chest, head, wrist, helmet, and even if your mouth if so inclined, so you'll have no problem finding the kind of body mount that works for you. A GoPro's wearability also makes it an excellent choice for bodyboarders who don't want to have to poke holes into their boards and potentially risk damaging them. 
They take great still images
 GoPro's Hero9 model is able to shoot pictures in 20MP, while the Hero10 bumps that number up to an impressive 23MP. Even the earlier models, which only shoot 12MP, still produce some excellent images that can easily be enlarged for printing without compromising their quality. 
Silver models are able to shoot images in 10MP, which, while not mind-blowing, is still an outstanding quality for your outdoor adventures.
In addition to all of this, GoPro is still the best when it comes to stabilized shots. Stability is easily one of the most important factors when it comes to producing great action or sports videos. That means that you will never have to worry about shaky or distorted footage.
There are wide-angle options available
GoPro lenses are fixed with a 170° wide-angle lens, allowing for wide-angle images and videos. The cameras can capture pretty much anything that happens in front of you at this angle, which can't be said for most standard cameras. 
This also means that all you have to do is point the camera in the direction you're facing and it will be able to capture everything that you're seeing. You'll be able to focus on the adventure rather than worrying if you're capturing it all. 
And if you look for a great option to make action videos even covering all 360°, GoPro even has a solution for that.
Final Thoughts
Once you know how to attach a GoPro to a bodyboard, you will be able to film either yourself or what you see from you point of view while you are catching waves. You can share this footage with your friends and family so they can see what you get up to when in the water, or you can watch the footage back to improve on your skills. Either way, installing a GoPro to your board is not as hard as you might think.
And if you're unsure of which GoPro is the best for your needs, have a look at our list of the best GoPro cameras for water sports.